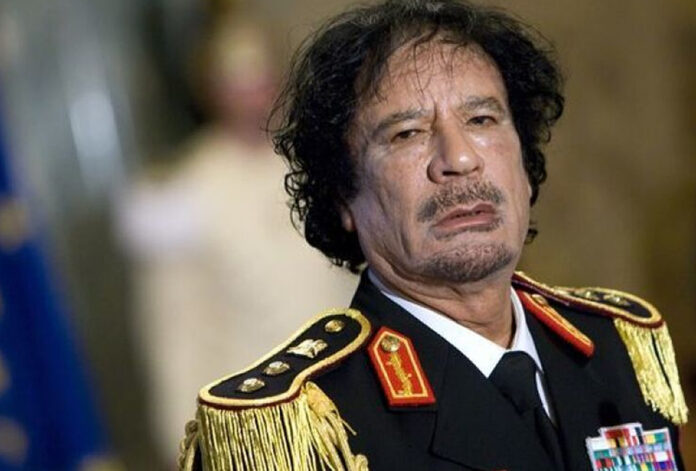 The council also agreed to refer the Kadafi regime's deadly crackdown on protesters to a permanent war crimes tribunal for an investigation of possible crimes against humanity.
UNITED NATIONS
The U.N. Security Council moved Saturday to halt Libyan leader Moammar Gadhafi's deadly crackdown on protesters, slapping sanctions on him, his five children and 10 top associates.
Voting unanimously after daylong discussions interrupted with breaks to consult with capitals back home, the council imposed an asset freeze on Gadhafi, his four sons and one daughter, and a travel ban on the whole family along with 10 other close associates.
Council members also agreed 15-0 to refer the Gadhafi regime's deadly crackdown on people protesting his rule to a permanent war crimes tribunal for an investigation of possible crimes against humanity.
The council said its actions were aimed at "deploring the gross and systematic violation of human rights, including the repression of peaceful demonstrators." And members expressed concern about civilian deaths, "rejecting unequivocally the incitement to hostility and violence against the civilian population made from the highest level of the Libyan government."
The uprising that began Feb. 15 has swept over nearly the entire eastern half of the country, breaking cities there out of his regime's hold. Gadhafi and his backers continue to hold the capital Tripoli and have threatened to put down protests aggressively.
There have been reports that Gadhafi's government forces have been firing indiscriminately on peaceful protesters and that as many as 1,000 people have died.
The day was consumed mainly with haggling behind closed doors over language that would refer Libya's violent crackdown on protesters to the International Criminal Court, or ICC, at the Hague.
All 15 nations on the council ultimately approved referring the case to the permanent war crimes tribunal.
Council members did not consider imposing a no-fly zone over Libya, and no U.N.-sanctioned military action was planned. NATO also has ruled out any intervention in Libya.