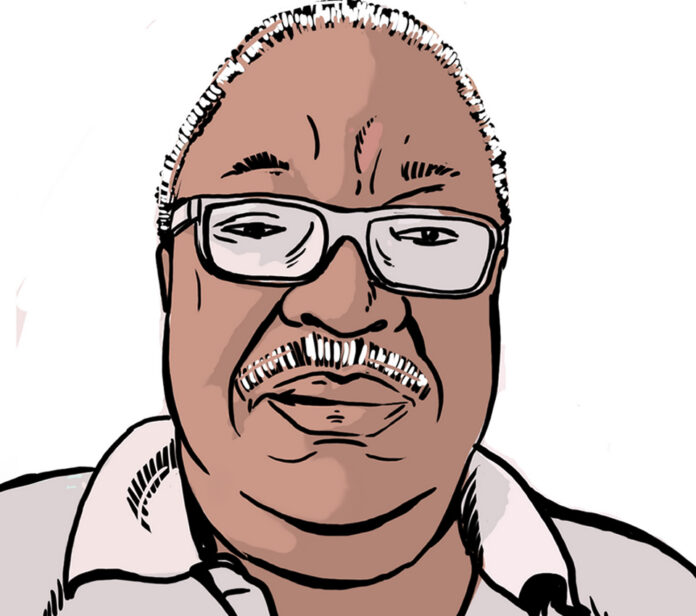 FAIR has expressed its deep distress and urgent concern regarding an incident in Limbe, Cameroon, whereby a car, at high speed, drove into Weekly Post investigative editor Chief Bisong Etahoben. Fortunately the incident resulted only in bruises as Etahoben (58) managed to jump away. Shocked bystanders stated that the 'mad or blind' driver, who swerved from the opposite side of the road and seemed to aim for the editor, who was walking on the pavement, could have killed him. The incident happened last Wednesday.
Etahoben's Weekly Post and people associated with it have been the target of a number of attacks by unknown people and also of what Etahoben calls 'financial strangulation' tactics by the government. Last year, a Weekly Post journalist was severely assaulted by unknown people in the course of an investigation into the wealth of Confederation of African Soccer president Issa Hayatou. Last week, almost simultaneously with the attack in Limbe, Etahoben's son, who studies in the UK, was mugged. The Weekly Post also experiences financial distress as a result of 'strangulation tactics' whereby the government commissions adverts or printing and then refuses to pay the bills.
The Weekly Post is the main investigative paper in Cameroon. It has investigated and published many corruption issues, mainly relating to local and continental soccer administrators and the ruling elite in the country.
In a comment, Chief Etahoben said that he recognised the driver of the car that hit him. "He is a person who drives a senior official and hobnobs with people in high places." The Weekly Post has attempted to trace the individual, but only found out that he was last seen on the Wednesday of the incident. He appears to have disappeared after hitting Etahoben.
FAIR urges media and colleagues internationally to help place the spotlight on the media situation in Cameroon. 'The spotlight could help send a message to the ruling elite that they can't attack people and get away with it", FAIR director Evelyn Groenink said.