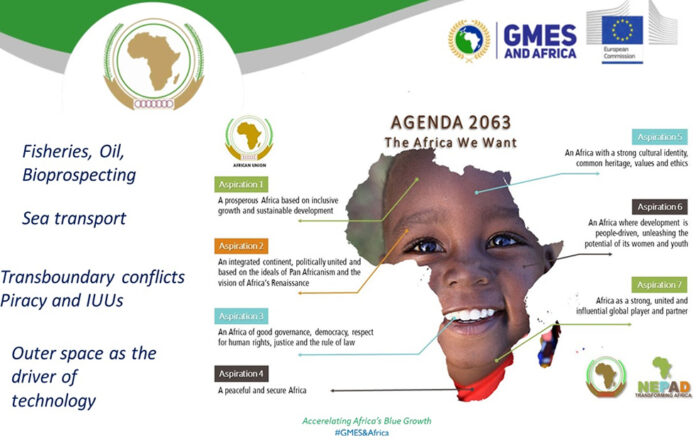 For a continent that is said to be rising, Africa does not have the influence it needs in the global scale. It is still not part of some of the influential organisations and bodies needed to chart the way forward for the country.
With this background, the African Union has set up an action plan and vision for the continent in a document called Agenda 2063, the Africa We Want. Set as a way to enable the continent realise her full potential and development, the document comes with seven aspirations that need to be achieved by 2063.
One of the aspirations is "Africa as a strong united and influential global player and partner." Under this, the AU will advocate for the reform of the United Nation with special reference to the UN Security Council on which Africa does not have a permanent seat. It believes that through inclusion in such bodies, the continent will not only be a large negotiator in the world but also a major force in politics, security and economy. Consequently, it will be able to finance her own development.
According to the document, there will be a peaceful and secure Africa. The plan is to ensure that guns will be silent by 2020 in a bid to make peace a reality to the people. It plans to end all wars, civil conflicts, human rights violations, humanitarian disasters and gender-based violence.
This comes at a time when violence is still raving some of the African countries. Central African Republic has been in a civil conflict since 2012 when rebels fought the government. In DRC and Burundi, there have been conflicts resulting from opposition to bids by interim presidents to vie for unconstitutional third terms.
Aside from stopping such conflicts, the document will see a creation of the African Human Security Index (AHSI) to monitor progress.
Since the youth makes a large percentage of the population in Africa, the AU plans to engage as many youths as possible as they are a driver of Africa's Renaissance. The plan is to invest in health, education and access to resources such as technology, capital and opportunity to combat unemployment and underemployment.
Africa Employment Outlook puts the rate of unemployment in Africa at 60 per cent, resulting to many youths being unemployed or underemployed in informal jobs with low productivity and low pay. This leads to increased costs of inadequate employment leading to increased poverty as about 72 per cent of youth in Africa live under USD 2 a day.
Agenda 2063 hopes that by dealing with these issues, the young African men and women will be able to contribute to innovation, entrepreneurship and become a driving force behind the continent's transformation. This is also tied to ensuring gender parity in all spheres and the empowerment of women. By 2063, women will be able to not only have equal social, economic and political rights but also have access to productive assets such as land and financial services.
In many African countries, women are still not able to enjoy some of the basic human rights. According to UN Women, 35 percent of women experience physical and/or sexual intimate partner and non-partner sexual violence, with most cases going unreported. Girls are still subjected to harmful traditions like early and child marriage and FGM.
Aside from eliminating these harmful practices and violence against women, the document also envisions that women will occupy at least 50 per cent of elected public offices and managerial positions in private and public sector. Additionally, the document seeks to make Africa a continent with institutions that work for the people.
This also includes ensuring that all leadership is transformed at all levels to ensure justice and rule of law are entrenched. The African Union has been silent over leadership in the continent, especially after a number of leaders cling onto power. It was even admonished by President Barack Obama at the AU summit in 2015. This also aims to see a change in the human rights front, ensuring that all citizens are able to get justice. Hopefully, the violence meted out against minority groups, civil rights groups and the press will be eliminated for this aspiration to be achieved.
Other aspirations include the making of the continent a prosperous one based on inclusive growth and sustainable development; a continent with strong cultural identity, common heritage, values and ethics; and a continent where development is people driven, unpleasing the potential of women and youth.