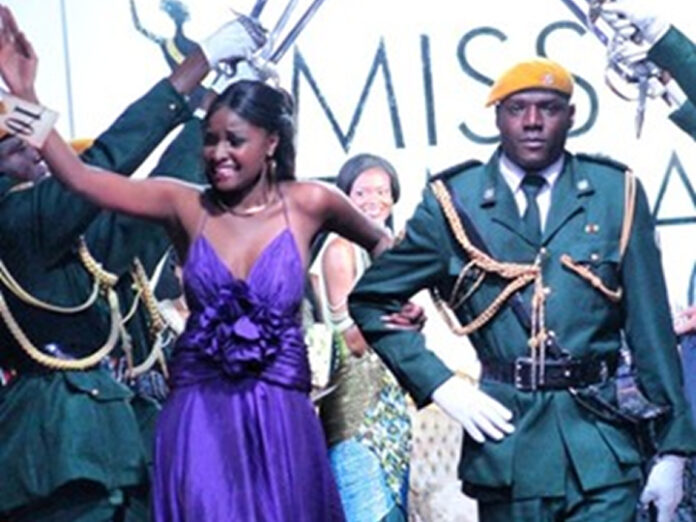 As a Shona people we usually use the word "mahumbwe" to refer to things of no consequence, things that appear to be of a meaningful nature but are really just nonsensical. Having said so, the Miss Zimbabwe Trust has proved that the term "mahumbwe" is the best way to describe what they have done with the pageant this year.
Why do I say so? Well because crowning a 3rd queen in one year for reasons other than death or sickness is just something is it not? I found it particularly interesting that this time around the first runner-up automatically took over from the dethroned queen. Isn't that what we all said they should have done when Thabiso stepped down and they gave us a whole list of 101 reasons why they did what they did?
So what's the difference now? Why wasn't there a rerun? Shouldn't an organised institution follow precedence? I suppose the lesson here is that the Miss Zimbabwe Trust will do what it damn well pleases and nobody can do a thing about it. And even if you are left with a few days to go for the the Miss World – you are still replaceable – so much for job security.
I wonder what Tendai Hunda (the new "Miss Zimbabwe") is going to say when she gets to London. "My reign's been just a week old"? Incredible! This right here is an insult to all the past Miss Zimbabwes, all the past organisers, all the girls who have ever wanted to be in the pageant and all the business people who sponsored this. It has been treated with such disrespect its maddening!
The Trust says Catherine was rebellious and uncontrollable, while she also calls them other names. But Catherine is the one who is punished for her part in the squabble. Who then should we believe? The one who has been silenced perhaps? Why did they have to dethrone her? Couldn't other measures have been taken? Clearly the Trust does not waste time on mediation – its 3 strikes and you are gone – poof! Just like that.
What exactly are the motives of the Trust where the pageant is concerned? Because if its to get one of our best girls going as far as is possible at the Miss World, that ship sailed a long time ago. A major lesson here I suppose is that anyone with any self-respect as either a model or sponsor will most definitely never again be associated with the Trust as long as the same organisers are involved again after this.
This is such a disgrace. But then again, we aren't the only ones having this kind of drama days before the Miss World contestants start arriving in London. Apparently Honduras is in almost a similar crisis, only worse. Their beauty queen disappeared last week with her sister and efforts to find her have been fruitless. We can only hope she is found still alive. It seems foul play in these pageants can reach any magnitude, from a girl missing to outright crown snatching.